Bed Sheets, Duvet: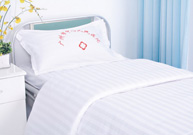 Bed Sheets

Petals India - Bedsheets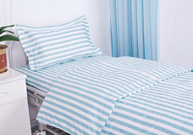 Bed Sheets

Petals India - Bedsheets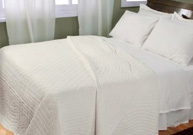 Bed Sheets

Petals India - Bedsheets
SPECIALITY:
100% cotton Jacquard and dobby designs bed sheets in TC range from 200 to 1000 in various colours to meet various customers requirments. Technical and eco-friendly textile segment addressing call of future and love for nature.
STRENGTH:
Design studio alliance and development expertise to catch on trends and provide customized solutions in piece and yarn dyed with designer sheets.
TARGET MARKET:
International / Domestic/ Hotels evolved customers having high aspiration values.
Duvet Covers forms an integral part of any kind of designer home furnishing for the duvets and if they are unique in all the positive aspects then they become precious. For all the varied needs of duvet covers, we have developed a large chunk of wholesale duvet covers which comes in the view of luxury duvet covers.

And for making them available at very cost effective price, we have distinguished ourselves as a capable player amongst the leading duvet cover manufacturers/suppliers from India.

Features of the Homescapes Soft Solid Colour Duvet Covers:

Available in White, Cream, Peach, Light Blue, Light Orange, Light Pink, Light Brown etc.

Supported with Velcro as well as Zipper.

Sizes as per customers' request also.

Soft, warm and comfortable.

Makes ironing easier.

Color fastness.

High Durability.

Easy to wash.

High visual appeal.

Skin-friendly.

Light weight.

Extremely Soft and Smooth Fabric.

Hypo Allergenic.

Prevents Dust Mites.
Applications:
Hotels.

Hospitals.

Household.

Offices.